Income declaration in Japan or Kakutei Shinkoku
For all those who live in Japan or for those who do not but who are curious about it remember that here the fiscal year ends at the end of March and therefore the declaration of income must be carried out before the end of the month. In Japan, the final tax return or income tax return is known as kakutei shinkoku and is normally carried out in the month of February and for the latest in March.
You have your income and withholding certificate known as Gensen Choshuy Hyo ((源泉 徴 収 票) and if you have several payrolls, you will have as many receipts as companies you have worked in. The Gensen Choshuy Hyo is usually issued at the end of January. The company (usually civil servants as well) is relatively easier because the company usually deducts taxes from the employees' source of income and pays them, but if one receives salaries from various sources or other income exceeding 200,000 yen, he will need to make the income statement and pay taxes independently You will also have to declare independently if you have received a salary from more than one source not subject to the end-of-year adjustment (Nenmatsu Chosei) and the value has exceeded 200,000 yen Those who had a correct end-of-year adjustment do not need to make this statement to the Tax Office (zeimusho).
To make the declaration one can do it online or go in person to the tax office (Zeimusho), which in Spain would be the offices of the Tax Agency where you can make the declaration via computer or manually. Here you have the waiting room, there is even a television with cooking programs so you do not get bored.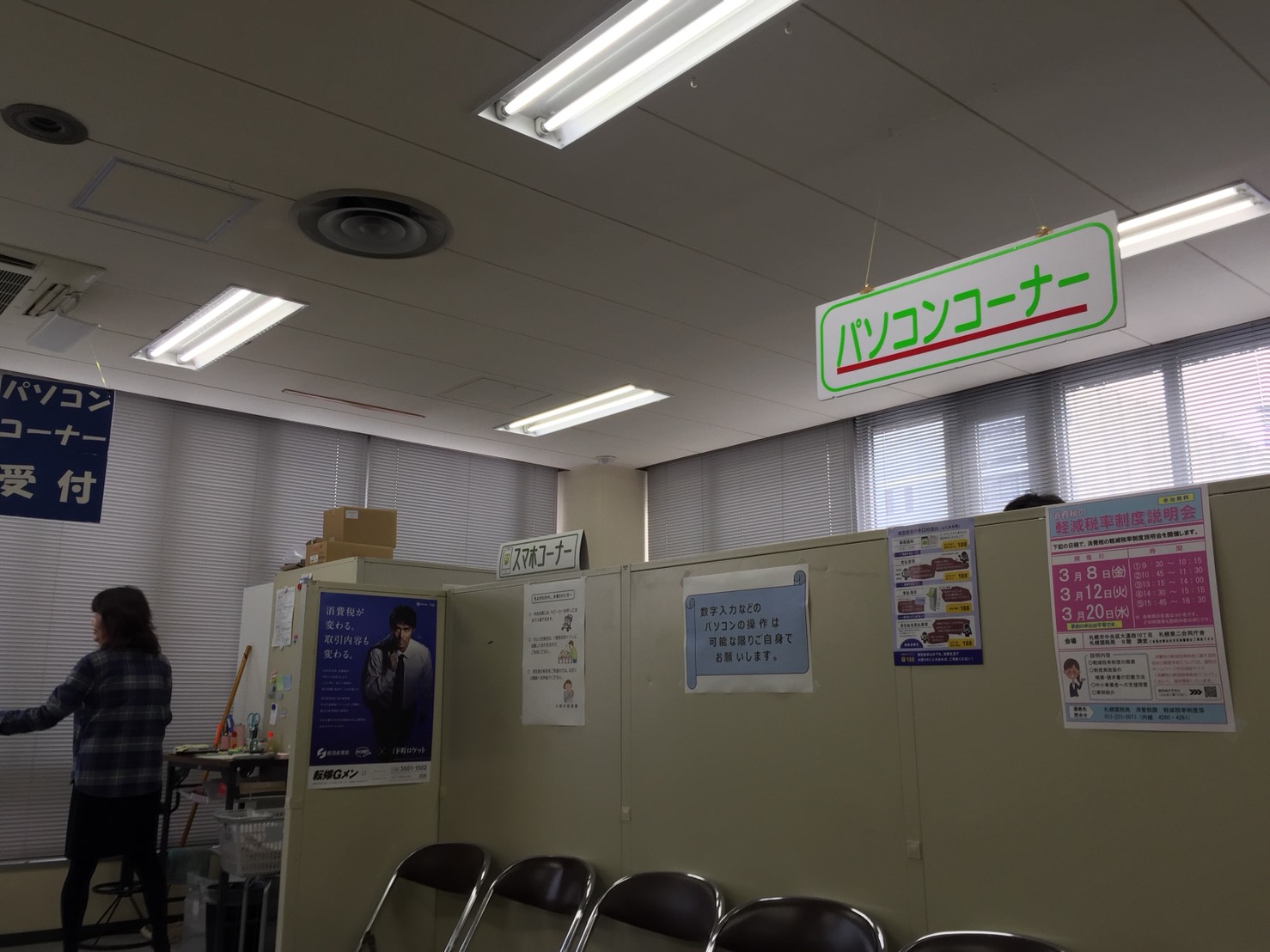 They give you the number and the official in charge will call us to guide us in the steps to follow.
Once in front of the screen you enter your personal data and then try to fill the empty spaces with the Gensen Choshuy Hyo data.
Everything is automated and each cubicle has a barcode reader (by the way the device was a Sony brand and it was called "Felica") that will transfer all the data from our folder to the computer and our information and personal data will also be recorded for the next time we have to make the income statement. With which the next time should be even faster. It took us more than 20min. It seems that thanks to the QR code with which the folder is provided we can connect it to our mobile phone or tablet. Amazing Japanese technology.
And do not forget that you only have until the end of March to do the Kakutei Shinkoku or income statement!